Teacher Training - 300-Hour Program
Meet your destiny as you immerse yourself deeply in this unique and transformative experience of yoga practices and philosophy. Our master teachers will nurture and guide you on the yogic path to wellness, vitality and Self-realization.
Awaken compassion and align your heart, body, and mind.
Delve deeply into the physical and energetic anatomy for safe, efficient alignment.
Learn the art of intelligent sequencing from the most creative yogi minds.
Embrace your individuality to reveal and cultivate the healer within you.
Learn techniques for finding balance and rituals to bring you lasting health.
September 7th, 2013 -
December 15th, 2013

Saturdays 11am - 8pm
Sundays 9am - 7:30pm
For those wishing to teach and/or deepen their personal practice.
Teachers: Molly Lehman, Meg Carlough, Amitai Cohen, Isaac Pena, Ariel Karass & Kevin Courtney
Price: $3,999 due in full by Sept 7th, 2013
Early Bird Price: $3,700 by July 15th, 2012
Email diana@houseofjai.com for an application or more information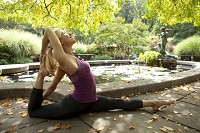 Molly Lehman
600 hour RYT Dharma Yoga Center
200 hour RYT Yoga Spirit Studies
BA Dance & Kinesiology James Madison University
Certified in Pilates, Gyrotonics, Integrative Nutrition


AN OBSTACLE YOGA HAS HELPED ME OVERCOME:

Even after all these years, teaching yoga is still helping me to overcome my fear of public speaking. Initially just being in front of a group was mortifying. The yogic teaching that we are all all equal parts of the universe, all gods and goddesses, has helped me to let go of feeling separate. When my perspective is of a unified existence, the fear dissolves.

MY PASSIONS BEYOND YOGA:

My wonderful husband, my hilarious and loving family, traveling, being active in nature, music and peanut butter.

www.mollylehman.com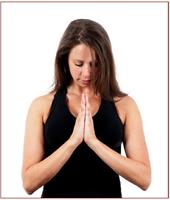 Meg Carlough
500 hr Vinyasa Teacher Training Kaya Yoga
200 hr Vinyasa Teacher Training David Hollander
Advanced Anatomy Training Kaya Yoga
Prenatal Certification with Gina Menza
Kids Teacher Training Karma kids

AN OBSTACLE YOGA HAS HELPED ME OVERCOME:

Yoga helped me work through the physical and emotional injuries of a near fatal accident many years ago. Now, it helps me to let go of expectations and approach life with simplicity and gratitude instead.

MY PASSIONS BEYOND YOGA:

I love to travel and explore the amazing city we live in and the world abroad. I also love discovering new music, cooking, laughing and spending as much time as I can with the people I love.

www.yogawithmeg.com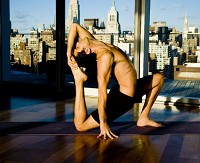 Amitai Cohen
200 & 500 Hour RYT certification from Dharma Yoga Center.
Practitioner of Acupuncture, traditional Chinese medicine, and martial arts.
Currently practicing under the guidance of Sri Mahayogi Paramahansa and the MahaYogi yoga Mission.

AN OBSTACLE YOGA HAS HELPED ME OVERCOME:

At first yoga helped me heal my body from injuries I accumulated over the years from previous martial arts training and playing soccer. My health improved and it eliminated common colds I used to get every winter season.
By nature I have always been active and very hands on, getting multiple things going at once and expending a lot of energy in the external world. It was quite exhausting on my body and mind. Through the practice of yoga and meditation I found the ability to go inward and my world started changing from the inside out.

MY PASSIONS BEYOND YOGA:

I love to do handy man stuff. Building and fixing things…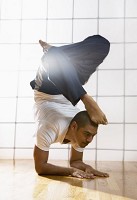 Isaac Pena
Vinyasa Yoga Teacher
Former Director to Exhale and Sankalpah Yoga
Seido Japanese Karate Black Belt, Capoeira, Kung Fu
Gyrotonics, Pilates, Circus contortion

AN OBSTACLE YOGA HAS HELPED ME OVERCOME:

By nature I am a procrastinator. Yoga helps me to be in the moment and take more action.

MY PASSIONS BEYOND YOGA:

Reading, music, dance, movement, hanging out with friends, reconnecting with people, body work.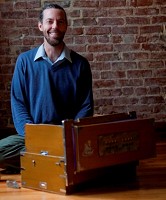 Kevin Courtney
200 Hour Hatha Yoga TT – Integral Yoga Institute, NY
200 Hour Interdisciplinary TT – Nosara Yoga Institute, Costa Rica
100 Hour Raja Yoga TT – Integral Yoga Institute, NY
50 Hour Yin Yoga Certification – Sarah Powers, Santa Barbara, CA
50 Hour Yoga Therapuetics – Don Stapleton, PHD, Lenox, MA
50 Tai Chi Chuan Essential Postures Training, Chang Mai, Thailand
500 Hour Thai Massage Training – Pichest Boonthume, Chang Mai, Thailand

AN OBSTACLE YOGA HAS HELPED ME OVERCOME:

15 years ago, I was a young man carrying a lot of resentment, anger and misdirected energy. It was the result of some challenging life events compounded over the years – essentially the same challenges we all face as life does what it does. The science, philosophy and art of yoga provided a tool to help untangle and transform those old patterns, and continues to awaken the intelligence of my mind and body. Some days more so than others.

MY PASSIONS BEYOND YOGA:

My wife, my guitar (in that order), the ocean, playing/writing/listening to music, full moons, family, anything to do with nature (stars, mountains, rivers, trees), post-season play (almost any sport), open roads and sunsets.

YogaHappens.com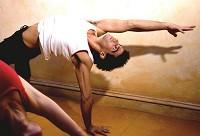 Ariel Karass
200 hours Laughing Lotus
Pranandamir Kundalini Yoga
Ohashiatsu Practitioner
Gabriel Roth 5 Rhythms practice

AN OBSTACLE YOGA HAS HELPED ME OVERCOME:

Maybe the biggest obstacle yoga has helped me with is my attitude/relationship to people and things. It helped me broaden my circle, understanding the parallel between the external vision and the inner one. Yoga helped me take things in perspective and see the big picture more clearly.
Yoga helped me find more focus, meditation, determination, body alignment, strength, stamina and the feeling of well being.

MY PASSIONS BEYOND YOGA:

Nature hikes, mountains, music, dance, snowboarding, Spa Castle.

www.arielkarass.com